Core Team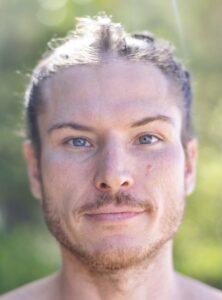 Spending time in nature sourcing pure food and water gives us the best sustenance. It simultaneously incentivizes us to examine how we can protect and restore the earth's endless beauty. These fundamentals are what inspires Chris as Executive Director.
In 2014 Chris realized even spring water available for purchase was ultra processed and typically stored in toxic plastic. He started sourcing his own water through a local spring located on Find A Spring and felt an immediate increase in Vitality. He started the Alive Water brand by providing his nearby community with jugs filled by hand. The business has evolved and now delivers fresh living spring water in reusable glass to over 2,000 families and businesses. Alive Water also designs and manufacturers the world's best objects for collecting, transporting, and enjoying water. A portion of all profits goes directly into funding the Find A Spring Foundation, which he formed in 2020.
Chris strives to live immersed in nature, deepening an ever growing relationship. Growing exotic fruit trees, spearfishing, and of course discovering and collecting from springs are some of his favorite things. He also enjoys learning and teaching about blockchain and crypto-currency technologies. He believes these technologies will provide financial sovereignty and countless other redistributions of power necessary for humans to fully thrive.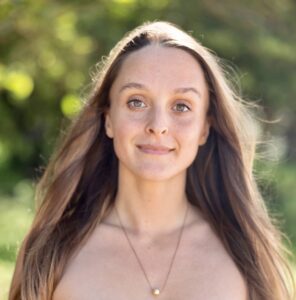 Dakota Chanel is an ordained water priestess, writer and educator.
She founded the Water Priestess Mystery School in 2019 which is a 6 month program that teaches women about the sacredness of water, water priestess arts, and divine feminine rites of passage. It is a part of a larger ministry out reach program that is currently in development. She also leads international women's retreats. She has supported thousands of women in over 15 countries.
Dakota loves to be immersed in nature, especially the water. She is a mermaid at heart and you can often find her swimming or free diving in the ocean at home in Hawaii.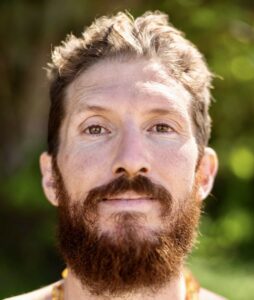 Warren supports the indigenous Tribes of Brazil through eco tours, sharing their medicines, and working with various non profits  to provide them with financial support.
He typically spends half of his time living with the Yawanawa in Mutum. Warren facilitates their journey to the United States for the annual Aniwa gathering. The boa foundation sponsors this meeting of the worlds tribal leaders to share their unique gifts, and strategize integration of their knowledge.
For over a decade, Warren has been supporting communities to gain fair compensation for gathering cacao from wild trees growing in the jungles of Ecuador. The practice of wild harvesting cacao preserves the rain forests for future generations, and it also happens to make the best chocolate.