3A to Lakeside
Bristol, NH 03222
Get Directions →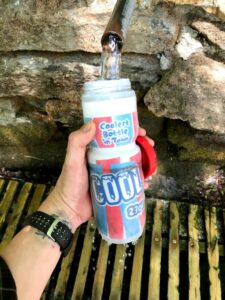 On the 3A from Bristol NH to lakeside direction VT.  Lakeside, according to locals, is a lake fed sole by springs.
 It (the spring) is on the Left side, has a small parking area.
There is a large bulletin board, welcoming the spring drink, with a poem (refer to picture).
The area is maintained for "the public joy" by the Conservation Commission of Break-Plankey Spring, as said on a small sign from 1982 (refer to picture).
Tastes very nice and cold.
A BIG THANKS TO THE SPRING AND ALL THOSE WHO TOOK AND ARE TAKING CARE OF IT.