Highway 33
Ojai, CA 93023
Get Directions →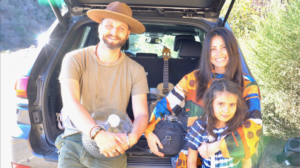 Video
Description
Minerally taste, clear, very little sediment. cool but, not ice cold. Piped.
The water was named due to travelers who would be severely thirsty and drink too much of the water when they found it. Not because the water itself is toxic and gives one a belly ache!
Additional websites:
http://www.ojaispringrevival.com/
http://www.fs.fed.us/r5/lospadres/projects/byway/jrsb02/index.shtml
Nearest Address

hwy 33 – Maricopa Hway; mile mark 22.
Directions from Nearest Address

From Ojai: Take hwy 33 toward maricopa. Pass matilija canyon and wheeler gorge. A few miles past you will see mile mark 22 with waterfall on left. Hike up past the waterfall and find the pipe.
Additional notes: Keep going up highway 33 and you will see a definite waterfall, on your left side, if you're headed north, also a place to park in the dirt. As of March 2020 the spring is flowing from a pipe about about 100 feet to the left of the waterfall, if you are looking directly at it. It's not very far from the road, and it's pretty easy to fill up.
Vital Information
Fee: No Fee
Access: Public
Flow: Continuous

TDS: 342
Temp: 21° C
pH: 7.5
Hours Spring is Open:
N/A – should be open 24 hours, however not safe to travel up to the spring while dark. daytime is best.
GPS:
34.5303°N -119.2707°W
Map Link: Belly Ache Springs Map
Submitted by: The Healing Patch Raw Cuisine (Julie and Sarah)